(COVID-19) CORONAVIRUS OUTBREAK
As we all continue to learn more about the COVID-19 situation and ways to limit the risks of exposure, Raynor Door Authority is now providing zero-contact service. The goal of this program is to protect our teams and you, by eliminating the need for personal contact when servicing your home or business.
Our zero-contact service provides you with the same levels of professionalism and expertise you expect from us with the added comfort of knowing that our commitment to safety is unmatched.
How our zero-contact program works: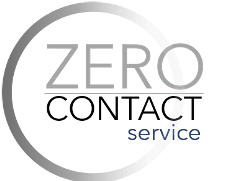 Contact us by phone or online and request our zero-contact service
We will ask a few questions and schedule your appointment
Our gloved and masked technicians arrive to resolve your issue – all you need to do is provide access to your door
Our technicians will clean all touch points on the serviced door and connect with you when their work is completed
Our team will contact you to review the work done and collect payment by phone or online
Why Raynor Door Authority:
The security provided by a properly operating garage door at your home or business gives everyone peace of mind. Please know we are still ready to serve you. While we have temporarily closed our showroom to minimize personal contact, our phones are still on when you need us and our experts are still eager to help solve your garage door issues with our zero-contact service.
What you can expect from us
Following recommendations from the U.S. Centers for Disease Control and Prevention (CDC), we have implemented new policies to combat the challenges the corona virus presents, including:
Increased frequency of cleaning of company spaces and vehicles
Instruction and reminders of safe and healthy hygiene practices to all employees
Direction to avoid shaking hands and skin-to-skin contact
Instruction on "social distancing" techniques
Temporarily discontinuing the practice of having Customers sign our tablets
Raynor Door Authority employees have been directed to stay home if he feels unwell or has family members at home with visible symptoms of any illness.  The health and safety of our teams and Customers are of the highest importance.
How to prepare your jobsite
To be abundantly cautious during this disruptive time, we are committed to keeping your home and workplace as safe as possible.  When someone from our service and scheduling team contacts you, we will ask questions about your jobsite and if it has been compromised before we confirm your appointment for service.
Any RDA personnel who interact with Customers face-to-face who demonstrate visible symptoms of any illness have been instructed to contact the General Manager of our branch office to reschedule the appointment to protect himself, our teams and our Customers.
To avoid unnecessary contact, our technicians and sales personnel will be asking permission from our Customers to sign on their behalf and use our online payment portal.
As developments with the coronavirus change daily, we want our Customers to understand the precautionary actions we are taking to demonstrate our commitment to their safety and well-being.
Thank you for choosing Raynor Door Authority.